It seems obvious that North and West Europeans made America great just from comparing USA, Canada, Australia, New Zealand, South Africa, North and West Europe, with the rest of the world.
North and West Europeans was the vast majority of colonial settlers and first wave immigrants, and could/can be found throughout the country.
Second wave, was when everything started to go wrong:
The second wave of European Americans arrived from the mid-1890s to the 1920s, mainly from Southern, Central and Eastern Europe, as well as Ireland. This wave included Irish, Italians, Greeks, Hungarians, Portuguese, Spaniards, Romanians, Ukrainians, Russians, Poles and other Slavs. With large numbers of immigrants from Mexico, Spanish Caribbean, and South and Central America, White Hispanics have increased to 8% of the US population, and Texas, California, New York, and Florida are important centers for them.
Here we see immigrants like we see immigrants today, people from sh-thole countries mainly coming to take advantage of what North and West Europeans has created. Similar to what we see in North and West Europe today, with millions of immigrants from Eastern Europe. Even though their countries have been getting economic aid, since the collapse of the Eastern Bloc.
Before 1881, the vast majority of immigrants, almost 86% of the total, arrived from northwest Europe, principally Great Britain, Ireland, Germany, and Scandinavia. The years between 1881 and 1893 the pattern shifted, in the sources of U.S. "New immigration". Between 1894 and 1914, immigrants from southern, central, and eastern Europe accounted for 69% of the total. Prior to 1960, the overwhelming majority came from Europe or of European descent from Canada. The shift in European immigration has been in decline since the mid-20th century, with 75.0% of the total foreign-born population born in Europe compared to 12.1% recorded in the 2010 census.
They tried to prevent it from happening!
Prior to 1965, policies such as the national origins formula limited immigration and naturalization opportunities for people from areas outside Western Europe. Exclusion laws enacted as early as the 1880s generally prohibited or severely restricted immigration from Asia, and quota laws enacted in the 1920s curtailed Eastern European immigration. The civil rights movement led to the replacement of these ethnic quotas with per-country limits. Since then, the number of first-generation immigrants living in the United States has quadrupled.
Ancestry Groups In The United States
The Partition of Belgium – Germanic vs Non-Germanic
East Germans are not Eastern Europeans
Why are Argentina and Chile not like Australia and New Zealand?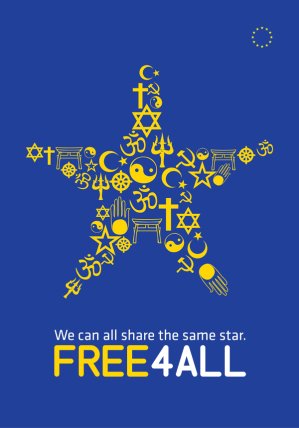 The Making of the United States of Europe
Merkel, Macron Back $543 Billion Fund for EU Crisis Recovery
Which Countries Are the Biggest Boost or Drag on the EU Budget?
Voting in the Council of the European Union – Germanic vs Non-Germanic
A 1994 view on "the incumbent poor four" and "the eastern enlargement".
Spain and Coronavirus | The WORST Recession in EUROPE?